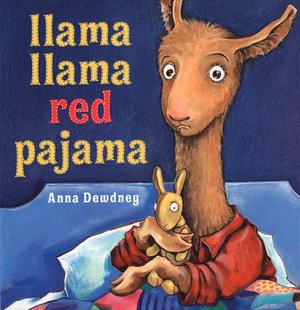 Weekend read for the kids!
When I discovered I was pregnant with Elliott, my first baby purchase was a children's book.  That might explain a lot about the number of children's books we have in our home.  And while I'm not going to start lecturing on the importance of reading to your kids (IT'S REALLY IMPORTANT), let's just say I practice what I preach in the reading department.  As a teacher of middle schoolers, I can pretty much tell if my students were read to as children or not.  And I carry that reminder home with me everyday which means my daughters read books frequently. 
For Ellie's birthday last week, half her presents were books.  And not presents from us, but our friends and family.  We just love us some books.  And so I thought I'd share what Ellie is loving right now and what I'm reading a lot of since she's loving it but can't actually read yet (slacker).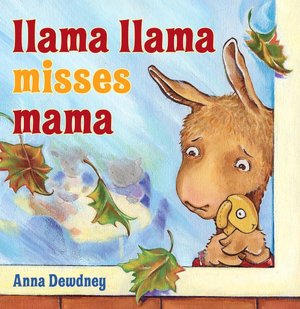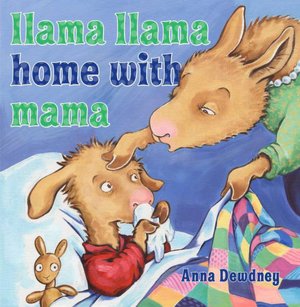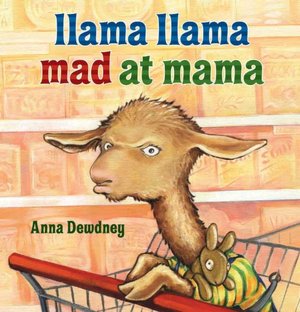 The Llama Llama series by Anna Dewdney is a big hit with my three year old.  Llama Llama does all kinds of big kid things that my daughter can relate to right now: starting school, getting sick, not wanting to go to bed, and being mad at his mom.  All great little stories that (mostly) rhyme.  The best part about all these books is it ends with snuggling or loving or hugging Llama Mama. 
These books are fun, quick, and especially good for bedtime reads (Ellie enjoys picking really long books to read at bedtime to prolong the process and I have started refusing to read more than 5-7 minutes for the bedtime read.  Mean Mommy, I know.).  Plus, Ellie likes to ask questions while we read and these books set parents up for good questions (about being sick, about being mad, being scared at school, etc.). 
We only have the four pictured above, but there are many more Llama Llama books published.  And Dewdney has other, non-Llama Llama books too. 
Ellie also received the Llama Llama plush for her birthday so now all readings include Ellie holding her own Llama Llama.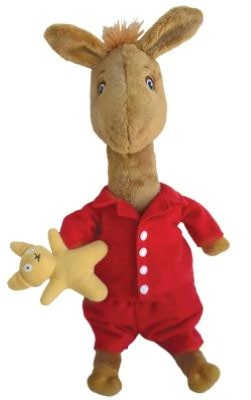 Llama Llama Red Pajama is the most well-known in the series and would be a great gift for a preschooler or a good book to pick up the next time you're with your kids at the library.  It's guaranteed to be a hit (with or without the stuffed animal).